WORKSHOP ON CHILD RIGHTS, CSA AND GENDER INEQUALITY
Child sexual abuse is a significant public health problem and an adverse childhood experience (ACE). Child sexual abuse refers to the involvement of a child (person less than 18 years old) in sexual activity that violates the laws or social taboos of society. Adults are responsible for ensuring that children have safe, stable, nurturing relationships and environments. 
Awareness generation programme was organized by ABFT, on the issues of child sexual abuse, menstrual hygiene and gender inequality. In this process, it aimed to create a protective environment that not only encourages learning, but also sensitizes students, particularly boys, towards these issues.
MEDICAL CAMP
The importance of medical camp as part of our health project requirement was needed to be fulfilled. It is our aim that through this medical camp, marginalized people around our neighborhood should be the most benefited.
Training Program to prevent Child Sexual Abuse
Safety week Jointly organized by North MCD and DCPCR to bring multiple stakeholder- Officers, SMC Members,
Parents, Teachers and Students together to raise awareness about sexual safety. Agape's Team conducted 70 workshops in different MCD schools to Prevent Child Sexual Abuse.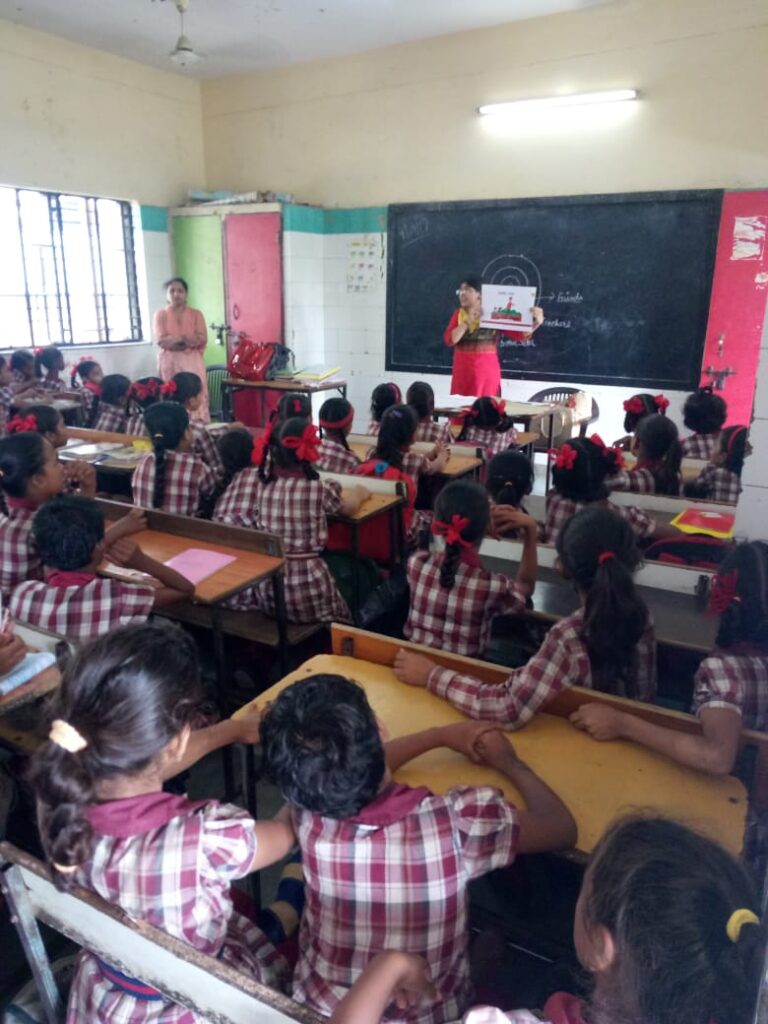 Missing Children Helpdesk
Kalkaji Mandir, New Delhi during Navratri period usually receives lakhs of devotees which poses difficult situations to control the gathering even though the Delhi Police set up special arrangements to control the movement of the people. Cases of Missing children, bereavement of children or elderly from their near and dear ones are quite common to happen in hundreds. The HELPDESK for missing children has been set up during both sessions of Navratri in a year at Ram Pyau Police Chowki with the joint efforts of CWC, Kalkaji; DCPU, Delhi South East and Delhi Police, Agencies/ NGOs like Agape Blessed Foundation Trust, NSS and World Vision came forward to manage the Helpdesk for all the nine days for twenty-four hours. . Over 200 cases including missing children and more than 800 cases of Adults; bereaved ladies and elderly persons were reunited with their kith and kin during these nine days.
MENSTRUAL HYGIENE SESSIONS
Hygiene-related practices of women during menstruation are of considerable importance, as it may increase vulnerability to Reproductive Tract Infections (RTI's). Poor menstrual hygiene is one of the major reasons for the high prevalence of RTIs in the country and contributes significantly to female morbidity. Lack of knowledge regarding menstruation and menstrual hygiene lead to poor attitude and practice. There are various issues like awareness, availability and quality of napkins, regular supply, privacy, water supply, disposal of napkins, reproductive health education and family support which needs simultaneous attention for promotion of menstruated hygiene.
At ABFT, we conduct session to create awareness on Menstrual Hygiene
To increase awareness among adolescent girls on Menstrual Hygiene
To increase access to and use of high quality sanitary napkins to adolescent girls in rural areas.
To ensure safe disposal of Sanitary Napkins in an environmentally friendly manner.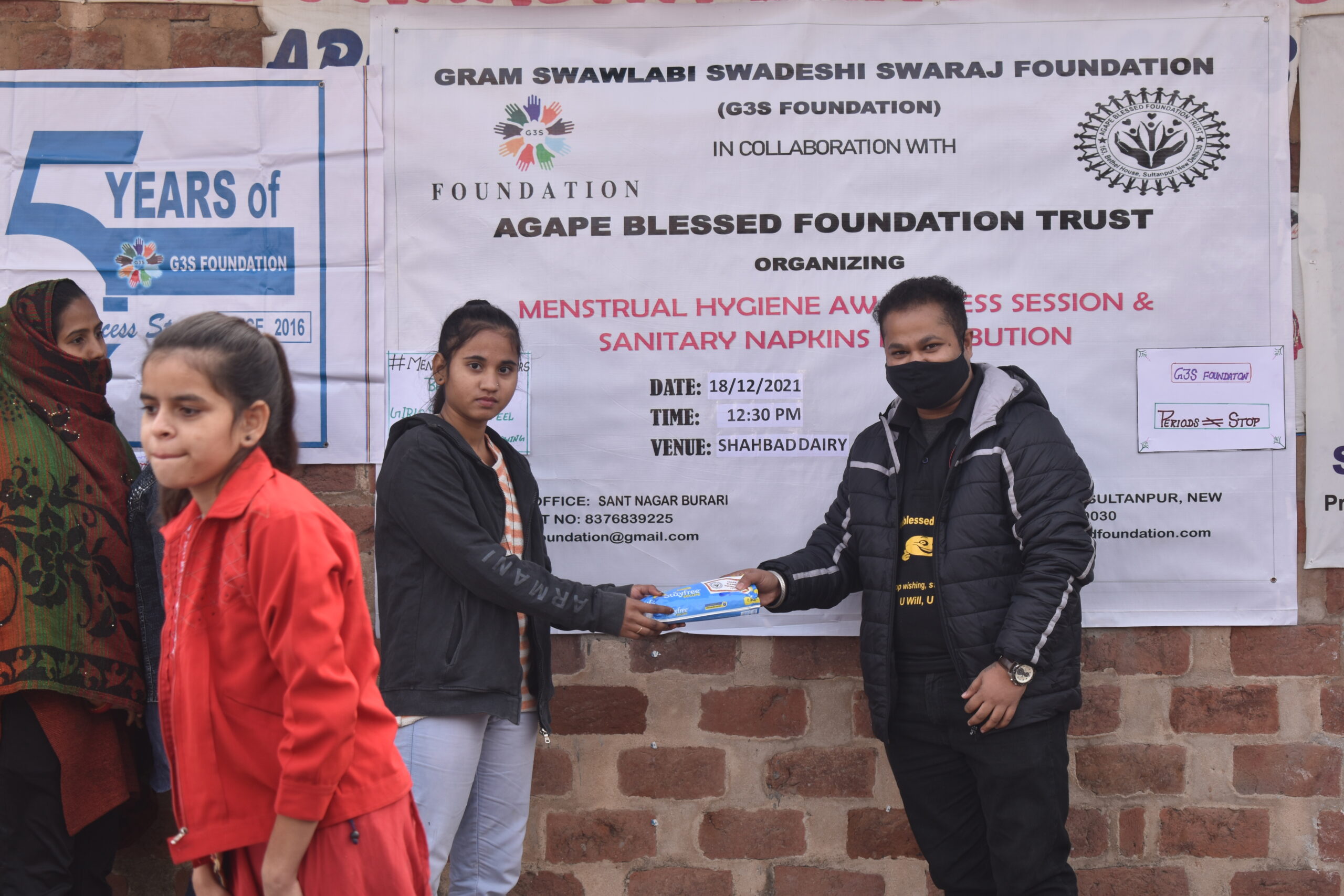 INTERNATIONAL YOGA DAY 21st JUNE
International Day of Yoga is celebrated world wide on 21st June since 2015 following declaration of 21st June as International Yoga Day. 'Yoga for Humanity' is chosen theme for International Yoga Day 2022. The theme is focusing on the numerous benefits of Yoga. Recognizing the importance of yoga, this year yoga day theme focus on how yoga helps to cure Covid-19 and how it will help the achieving holistic health of every individual. In order to celebrate yoga day, ABFT celebrated the whole week introducing the children from different anganwadis, child care institutions and community women to yogic practices which have been prevalent in our country since time immemorial so they can evolve into more joyful human beings while growing.