Since its inception, Agape Blessed Foundation has been working in the field of education. Our education scholarship program was commenced understanding the need to support children and families of single mother, orphans and underprivileged. Through this project we strive to break the barriers towards acquisition of education for the deprived & underprivileged section. 
During Covid 19, many family lost their bread-earners, children lost their parents, some of them left schooling due to financial crisis. Agape took initiate to identify such children and families to support them through Educational Sponsorship Program.
Agape works to provide a fair chance to every child of this project, especially to the most deprived. Therefore, with proper monitoring of the progress of these children, we decide to further support 50 children out of the 370 children for a span of 2 years; who are still in the process of completing their education and require guidance.
Each child requires 10,000 (INR) to complete their academic year. Commit yourself to support these children! Your contribution will help change the future of the children. DONATE NOW!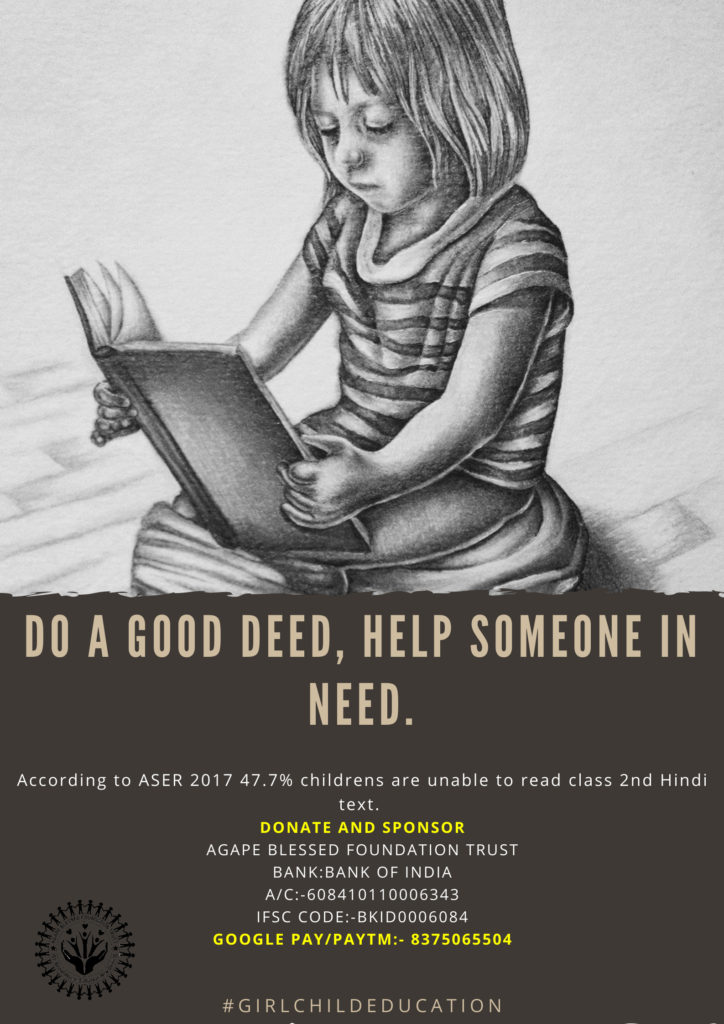 When you support a child from our Education Sponsorship Program, you are already creating a huge impact in their life. Your investment will lead to future leaders of our community, who are looking forward to complete their dream.
In addition to experience the joy of giving, you will find your contribution has tangible benefits as well. We would be happy to provide you with an 80G receipt and a 'thank you' certificate as a small token of appreciation from our end.